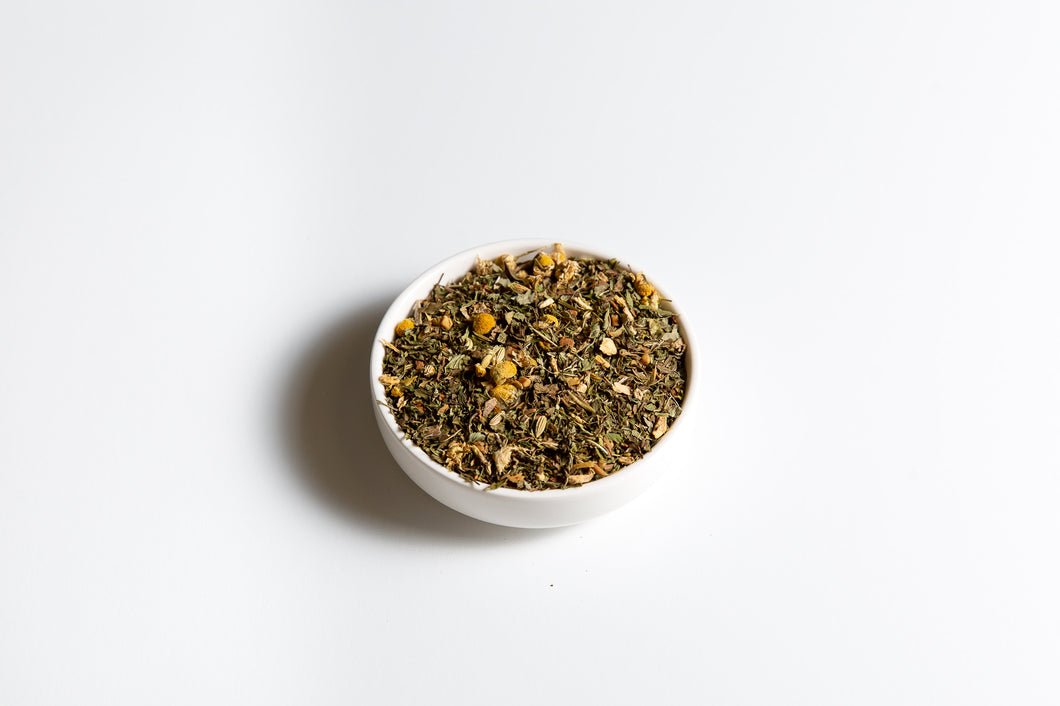 Digestion
Regular price $ 19.99 Sale
Curated to benefit the entire digestive system, this tea will aid in the process of digestion and everything in between. In the same breath it is soothing as well as healing. 
Ingredients: Holy Basil, Caraway Seed, Chamomile, Spearmint, Ginger Root, Fenugreek Seed, Cinnamon, Dandelion Leaf, Alfalfa Leaf, Fennel Seed.
To prepare:
Steep 1 tsp per 8oz cup of water in 200F for 4-5mins.