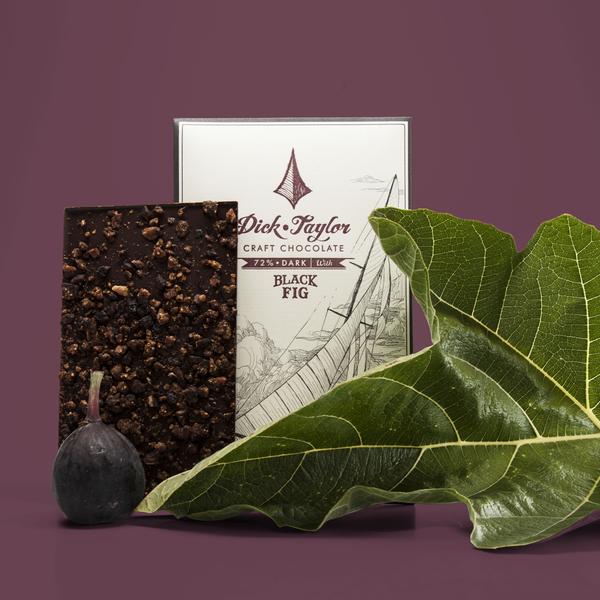 Dick Taylor Black Fig Craft Chocolate
Regular price $ 10.00 Sale
Dark, rich California black mission figs paired with Dick Taylor's 72% Madagascar.
Using the finest cacao and traditional European techniques, all of Dick Taylor's chocolate is carefully crafted from the bean in their small factory in Northern California.
NUTRITION FACTS  
SERVINGS: 2, SERVING SIZE: 1 OZ (28G), AMOUNT PER SERVING:
CALORIES  120, TOTAL FAT 7G (11% DV), SAT. FAT 4.5G (23% DV), TRANS FAT 0G, CHOLEST. 0MG (0% DV), SODIUM 0MG (0% DV), TOTAL CARB. 16G (5% DV), FIBER 6G (21% DV), TOTAL SUGARS 9G (INCL. 9G ADDED SUGARS, 16% DV), PROTEIN 3G, VIT D (0% DV), CALCIUM (2% DV), IRON (4% DV), POTAS. (0% DV).
INGREDIENTS: CACAO* , CANE SUGAR*, BLACK MISSION FIGS*   (*ORGANIC)