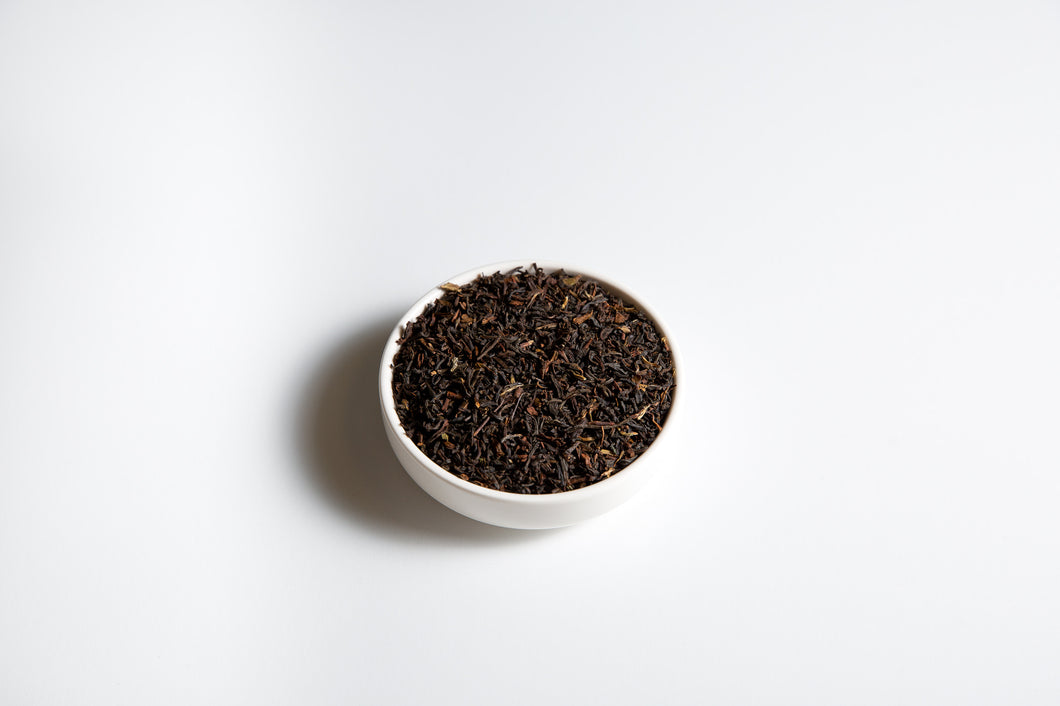 English Breakfast
Regular price $ 24.95 Sale
This is the quintessential English Breakfast tea, combining historical malty tastes with high altitude Himalayan freshness. The tea imparts an excellent start to the day as well as providing a pick-up whenever needed. It's diversity also lends itself to an excellent iced tea. 
To prepare:
Steep 1 tsp per 8oz cup of water in 190F for 4-5mins.
Pot makes 50 cups. 
Refill bags make 50 cups. 
Sample bag makes 12 cups.
Blended in Paducah, Kentucky
Packaged in a ceramic white pot to seal in freshness and taste.
Sealed with an air tight cork.