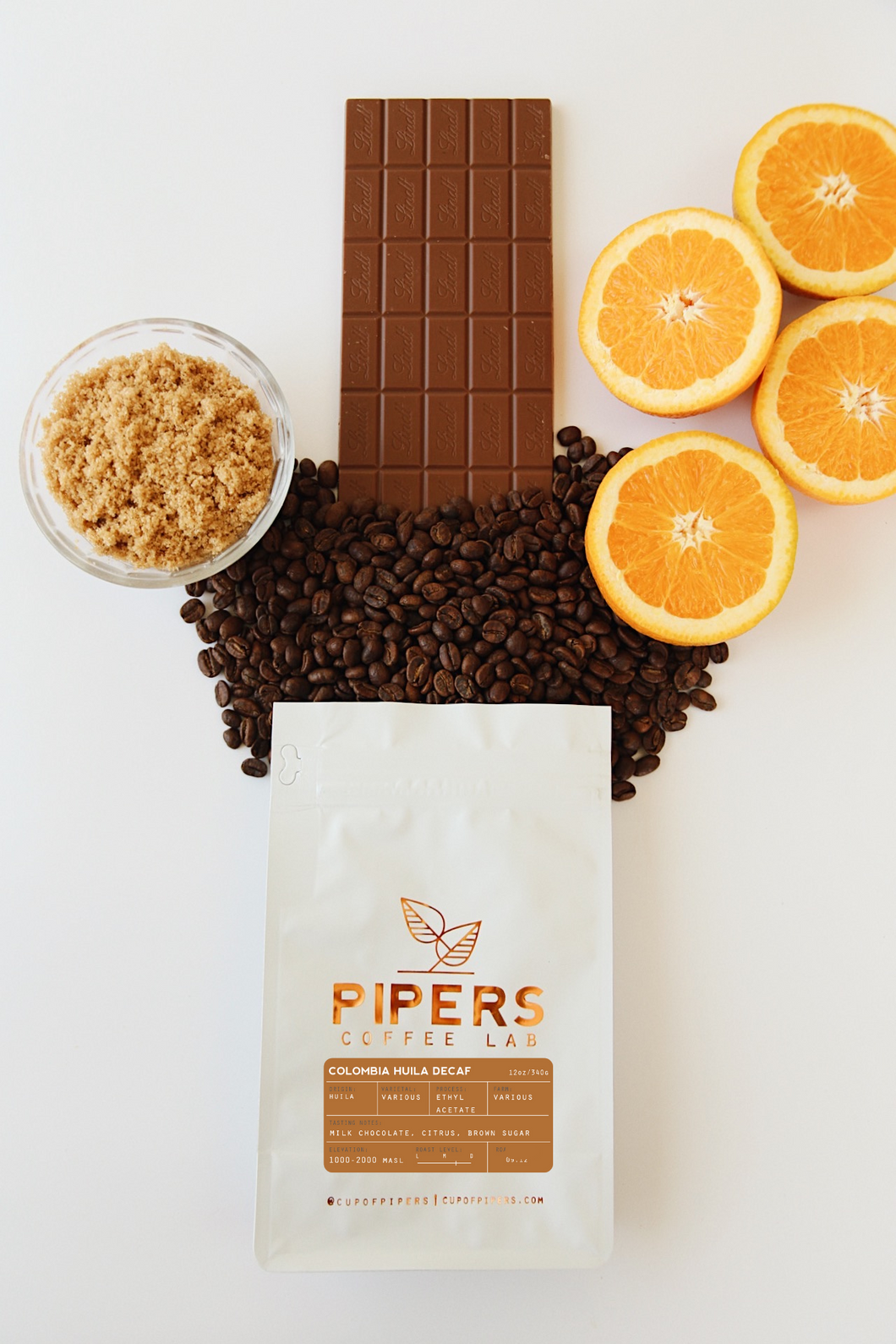 Colombia Huila E.A. (Decaf)
Regular price $ 17.00 Sale
Decaffeinated coffee sounds a lot like an oxymoron and might even make some of you furrow your brow even. That's good though because we love a challenge. This ethyl-acetate decaffeinated coffee from Colombia is full of surprises. How could something without caffeine called "coffee" hold flavors of milk chocolate, brown sugar, and citrus. Not only can you enjoy a cup of this delicious decaffeinated coffee, but you can also rest assured that it has been grown, processed, and roasted with excellence. 
Ethyl acetate is an occurring ester (present in bananas and also as a by-product of fermented sugars) that is used as a solvent to bond with and remove caffeine from green coffee. First, the coffee is sorted and steamed for 30 minutes under low pressure in order to open the coffee seeds' pores and prepare them for decaffeination. The E.A. will begin to bond with the salts of chlorogenic acids inside the seeds. The tank will be drained and refilled over the course of eight hours until caffeine is no longer detected. The seeds are steamed once more to remove the ethyl acetate traces, though E.A. is only harmful to humans in very high quantities (400 parts per million or more). The coffee is then dried and polished for export.
This is easily the best process for decaf we have found and this specific coffee is one of our favorites.
Tasting Notes: milk chocolate, brown sugar, citrus 
Roast Level: medium - dark
| | |
| --- | --- |
| Origin | Colombia  |
| Region | Huila |
| Farm | Various smallholder farmers |
| Variety | Castillo, Caturra, Colombia |
| Altitude | 1400 - 2000 masl |
| Proc. Method | Decaffeinated with Ethyl Acetate |

Packaged in a 12oz bag.